A curated selection of Champagnes in honour of L'Angélus 24th Anniversary for tasting
Oct 05,2022 | Magnum Opus Wines
The last of our 3 parter Wine Tasting series for 2022, come join us to discover more wines from France & Spain at Les Bouchons Robertson Quay (13 Oct, from 6pm), Tapas,24 (19 Oct, from 6pm) and L'Angélus (20 Oct, from 6pm)!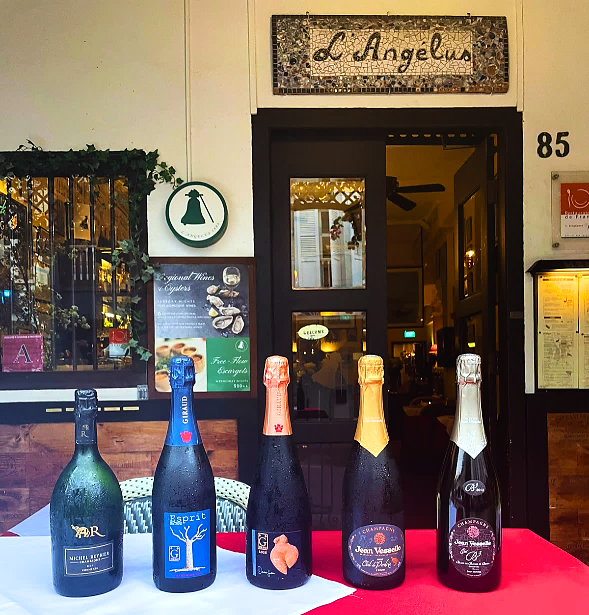 In collaboration with L'Angélus, come & discover more about our specially curated selection of Champagnes in a light-hearted and engaging way through tasting & by learning more about the wines & wineries from our resident sommelier who will also be on-hand to answer your inquiries!
Event Only Specials:
50ml Tasting portions from $8++
100ml by glass from $15++
Takeaway & Online at special prices
Reservations are recommended at www.langelus.sg
Shop online at October Wine Promotions with free delivery for orders above $150!
Comment