Rhone Valley Wine Region
Apr 04,2023 | Magnum Opus Wines
The Rhône Valley Wine Region
Rhône Valley's vineyard is a mosaic of Terroirs with 2000-year-old history shifting around a fluid axis 250km long, linking continental Europe and the Mediterranean Sea.
The region draws its strength from the rich and powerful River Rhône, which shapes its landscape and moulds its character. The wines draw their strength from the sun and caressing wind, and from the determination of the region's wine-growers to produce quality wines while respecting the environment.
Round and powerful red wines, dry and refreshing rosés, very rare whites. Rhône Valley wines are relatively high in alcohol and low in acidity, with velvety tannins. This is the place where the grape varieties Roussanne, Marsanne, and Viognier for the whites; Grenache, Syrah, Mourvèdre, Cinsault, Carignan for the reds, reveal their finest expression.
Rhône Valley wines ladder of quality includes top villages appellations in the Northern Rhône like Côte Rôtie, Hermitage, Saint-Joseph and Cornas, made from Syrah and built for ageing, as well as warmer wine blends in the Southern Rhône, such as Châteauneuf-du-Pape, Gigondas, Vacqueyras, Lirac, Tavel, Rasteau and since 2015, Cairanne.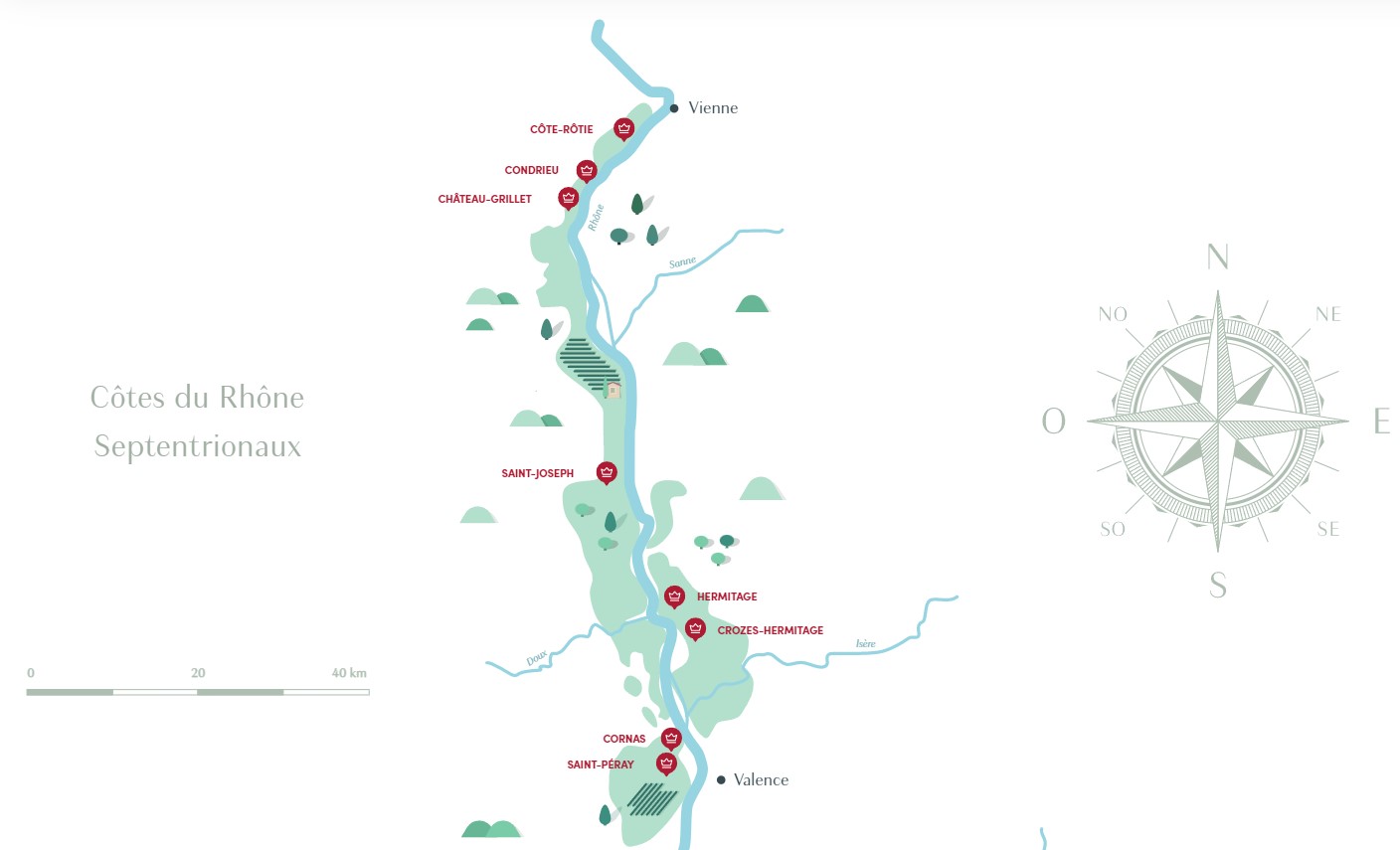 1) The Northern Rhone 8 Crus (from North to South):
- Côte-Rôtie is the northernmost appellation in the Rhône Valley, located just a few kilometers from Lyon. The vineyards are planted on metamorphic rocks, hillside terraces on very steep slopes, which in places reach gradients of over 60°. The vineyards cover 330 hectares, operated by 60 estates, and produce 1.4 million bottles, 100% red wine made from Syrah and up to 20% Viognier.
The prestigious Côte-Rôtie cru shows incredible elegance of aromas and extraordinarily fine tannins. Its superb ruby red colour, its complex, elegant nose of spice, red and black berry fruit and violets, its full body and impeccable pedigree make this a highly sought-after wine.
- Condrieu's area measures some 200 hectares and has become legendary for its white wine made from Viognier grapes. The vines are planted on steep slopes, terraces built in granite with fissures rich in clay, and the climate is largely continental, similar to Lyon, with a Mediterranean influence. The annual production is a bit under 1 million bottles.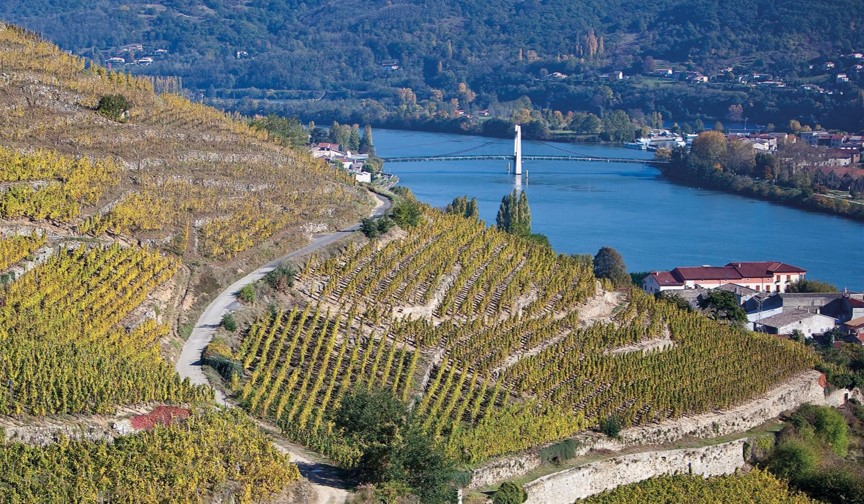 - Château-Grillet, on the right bank of the Rhône just south of Vienne, was awarded AOC status in 1936, recognized as a French National Heritage Site in 1976, and now has only one owner. The 3 hectare vineyard is planted in a natural amphitheatre formation, facing south, and enjoy a superbly hot and sunny microclimate, sheltered from northerly winds. Viognier is the key varietal, producing 100,000 bottles of intense, mineral-rich, white wines.
- Saint-Joseph, situated on the 45th parallel, is planted on steep hillside terraces stretching along the river Rhone's right bank over 50km and 1300 hectares. Formerly known as Vin de Mauves, its current name was coined by Jesuits in the 17th century. The appellation is known for its red wines (87%) made from Syrah, powerful and elegant, and on a smaller scale, for whites made from Roussanne and/or Marsanne (13%) of 6 million bottles.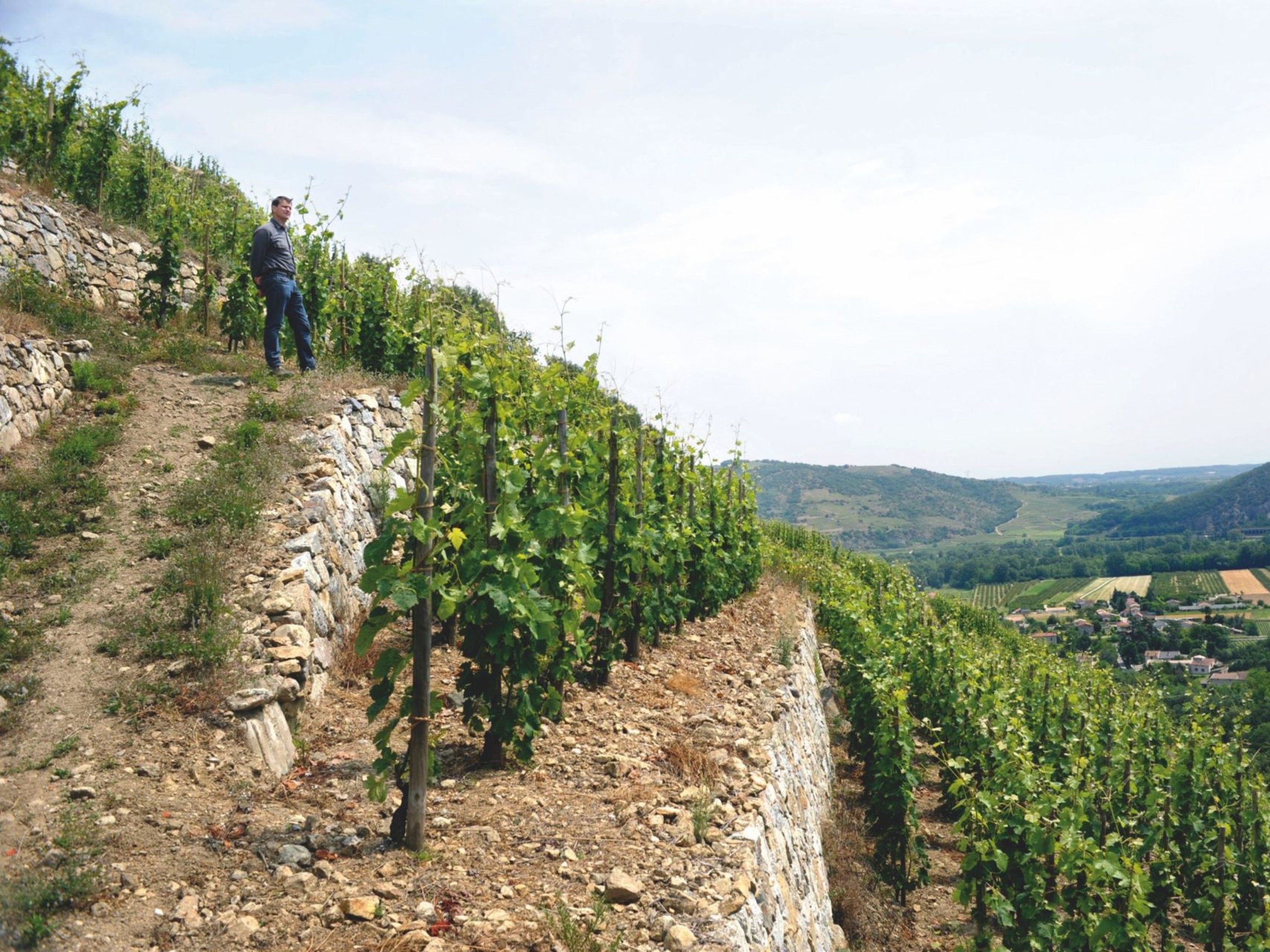 - Hermitage, named in memory of Henri Gaspard de Stérimberg, who on his return from the Crusades in the 13th century, withdrew from the world to live as a hermit on this hill granted him by Blanche of Castile, Queen of Spain. This iconic terroir of 134 hectares is made up of granitic sand with a covering of mica-schists and gneiss with rounded alluvial pebbles closer to the riverside. The climate is Mediterranean, sheltered from northerly winds. Most of the slopes face south and enjoy good sun exposure. 600,000 bottles are produced annually, 68% red from Syrah and 32% white from Roussane and/or Marsanne.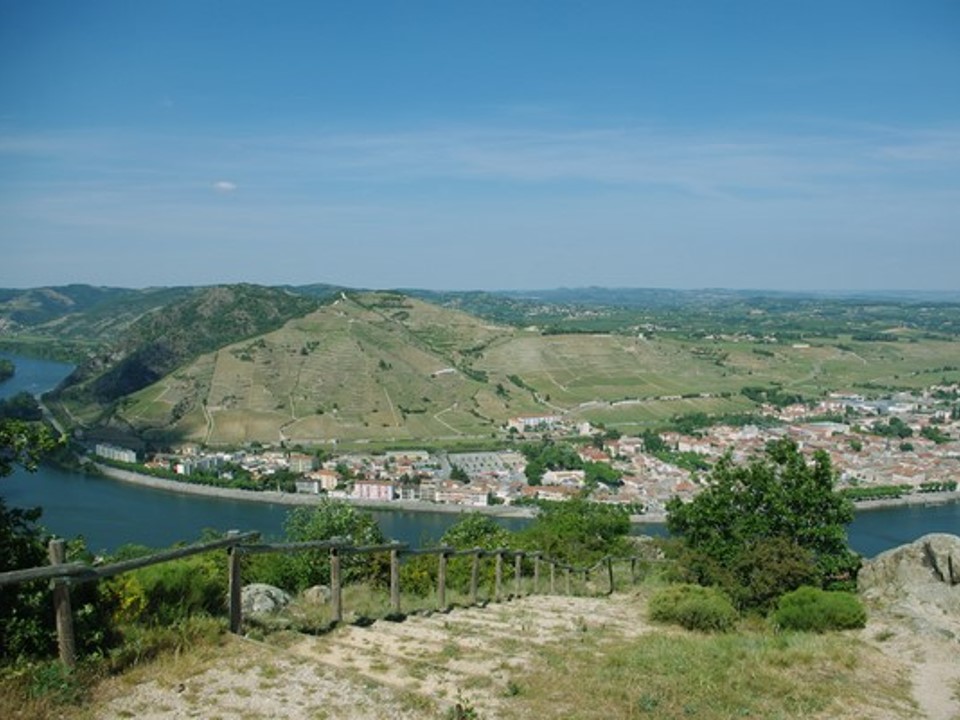 - Crozes-Hermitage, on the left bank, is the largest northern appellations extending across 11 communes in the Drôme. The 1800 hectares are incorporating a fairly wide variety of soils. The most significant area, to the southeast of Tain-l'Hermitage, is made up of rounded pebbles from several different ice ages, mixed with red clay. The elegant, easy-drinking 9 million bottles of Crozes-Hermitage are available as 90% red wine made from Syrah and 10% white made from Roussanne and Marsanne.
- Cornas, limited to one village on the right bank with 155 hectares planted on steep, Southeast-facing slopes forming a natural amphitheatre and protecting the vines from cold winds. Syrah is the appellation's only authorised grape variety. 600,000 bottles expressing full strength and power in this terroir of decomposed granite in sandy clay, with Mediterranean influence.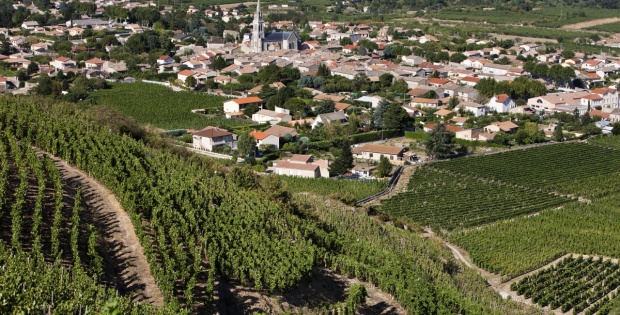 - Saint-Péray, one of the first 9 wines in France to be recognized AOC status in 1936, named after Saint-Pierre d'Ay, 98 hectares of vineyard grow on the gentle slopes leading up to the fortress of Crussol built on a limestone spur. The terroir is diverse with 4 geological eras, a cool micro-climate within a much warmer region, the landscape bold and rugged – all combining to give Saint-Péray's white wines a unique character. 400,000 bottles are produced annually from Roussane and Marsanne grapes, 15% of these wines are sparkling, made with the Traditional Method.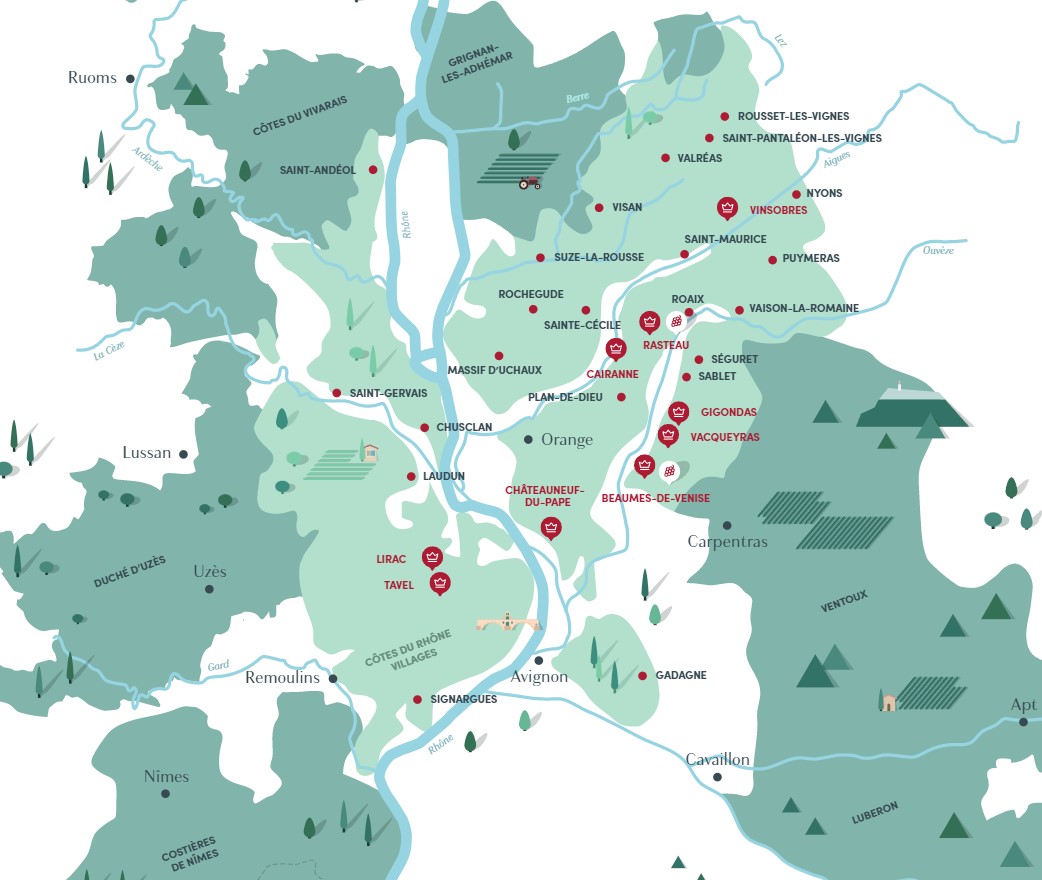 2) Southern-Rhone Crus (from North to South):
- Vinsobres, or sober wine – drink it soberly as coined by Joseph Marie de Suarès, Bishop of Vaison-La-Romaine in 1633. The 530 hectares of the appellation, classified as Cotes du Rhone Villages until 2006, are planted with Syrah and Grenache on stony soil, producing 2 million bottles of complex and aromatic red wine.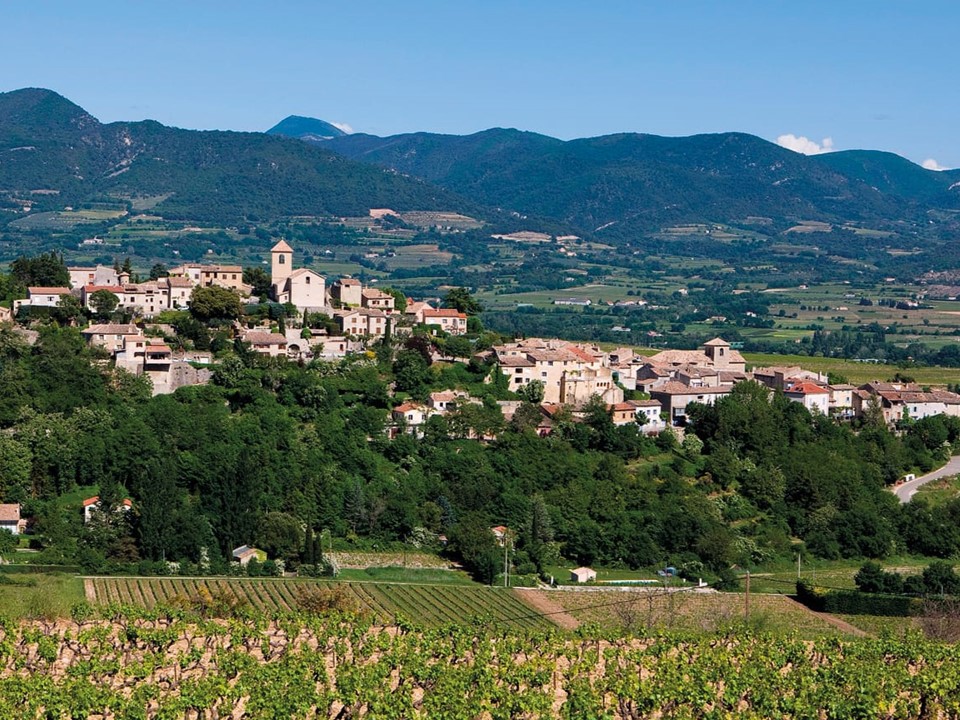 - Rasteau's vineyard is facing south, sheltered from the Mistral wind and looking at the Dentelles de Montmirail, producing about 4 million bottles of dry red wines from Grenache and Syrah with a distinctive character, powerful and elegant. The 940 hectares of Rasteau AOC were promoted from Côtes du Rhône Villages status in 2010, a badge of honour for the skills of its winegrowers. Rasteau is also known for its Vin Doux Naturel fortified wines, a tiny production of 170,000 bottles.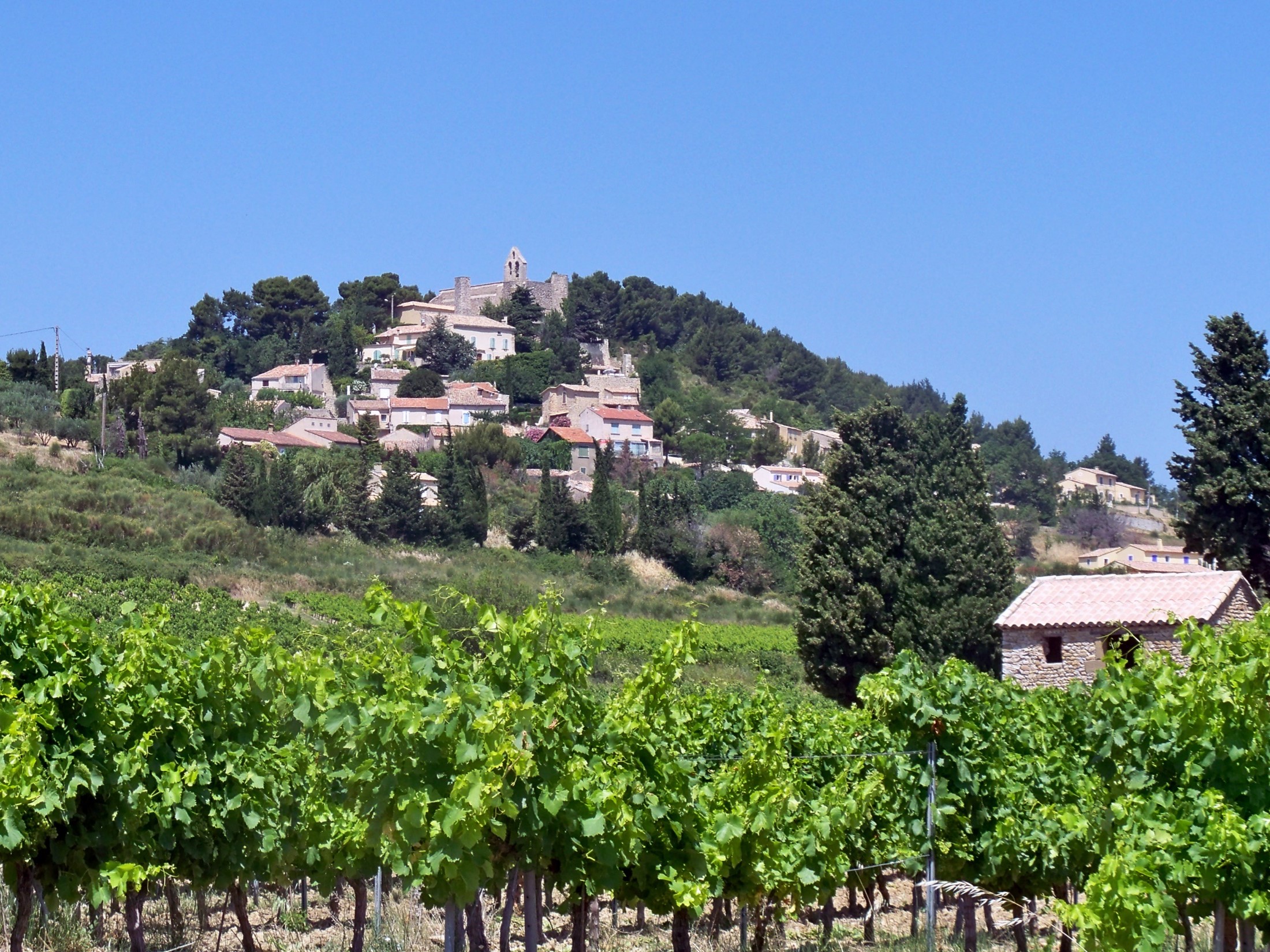 - Cairanne is a delightful village set on a rocky outcrop, offering visitors an irresistible range of luscious, dry and fruity, 95% red and 5% white wines. 877 hectares of vineyards produce about 3.6 million bottles, combining the typically northern Syrah grape with the southern Grenache and Mourvèdre. Cairanne was awarded Cotes du Rhone Villages status in 1953 and became officially Cru of the Cotes du Rhone in 2016.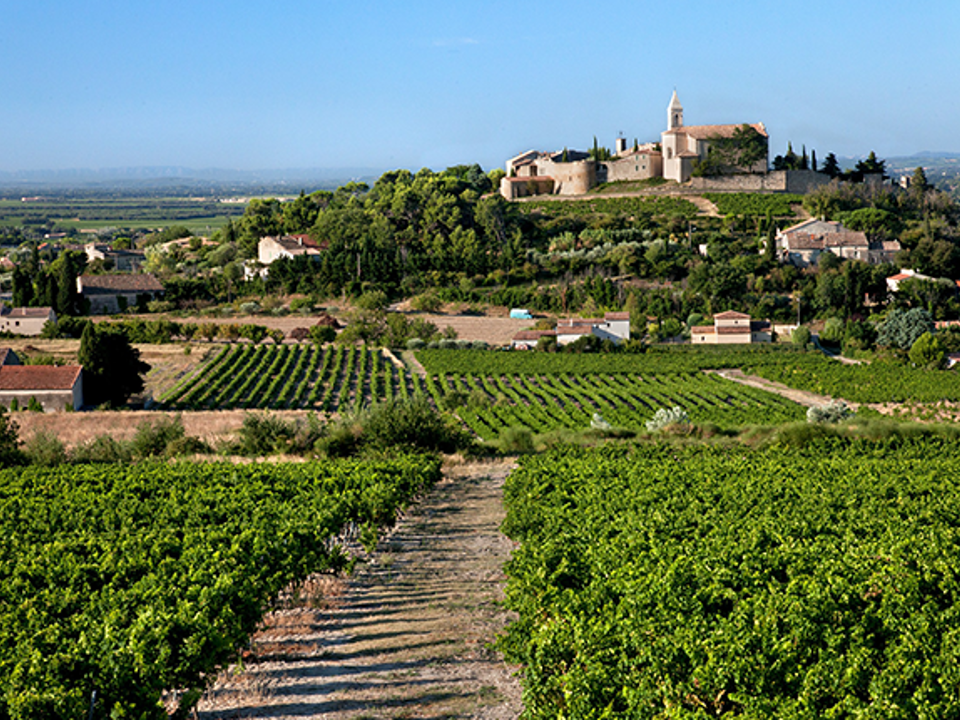 - Gigondas, the vines in Gigondas are nestled at the foot of the Dentelles de Montmirail since ancient times. Gigondas was the first Côtes du Rhône Villages appellation to be awarded Cru status, in 1971. The climate is largely hot and dry with 2,800 hours of sun a year. The soils are made up of alluvial terraces of stony red clay, highly porous and free-draining, similar to Grand Cru terroirs. The 1225 hectares produce 4.5 million bottles, 99% red wines with aromas of brandied fruit, developing over time into earthy, truffled notes, while the complex, 1% shimmering rosés display notes of red fruits, almonds, and spices.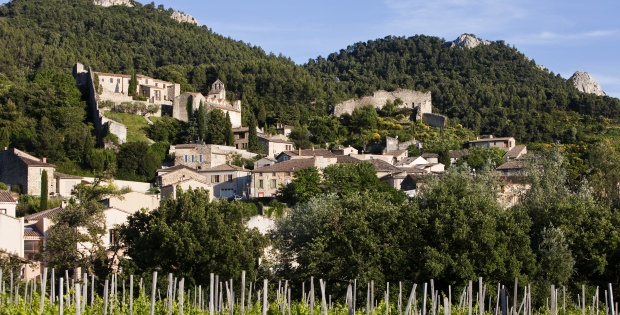 - Vacqueyras means "rock valley" in Provencal, an area 1 450 hectares of alluvial soils and glacial terraces at the foot of the Dentelles de Montmirail, producing some 5.8 million bottles of wine with a distinctive edge of finesse, available in 94% red, 5% white and 1% rosé. Vacqueyras was part of the Côtes du Rhône regional appellation in 1937. In 1955, it became part of Côtes du Rhône Villages, and in 1967, one of the Côtes du Rhône Villages with village name. Finally, in 1990, it reached the pinnacle and was officially recognised as an appellation in its own right.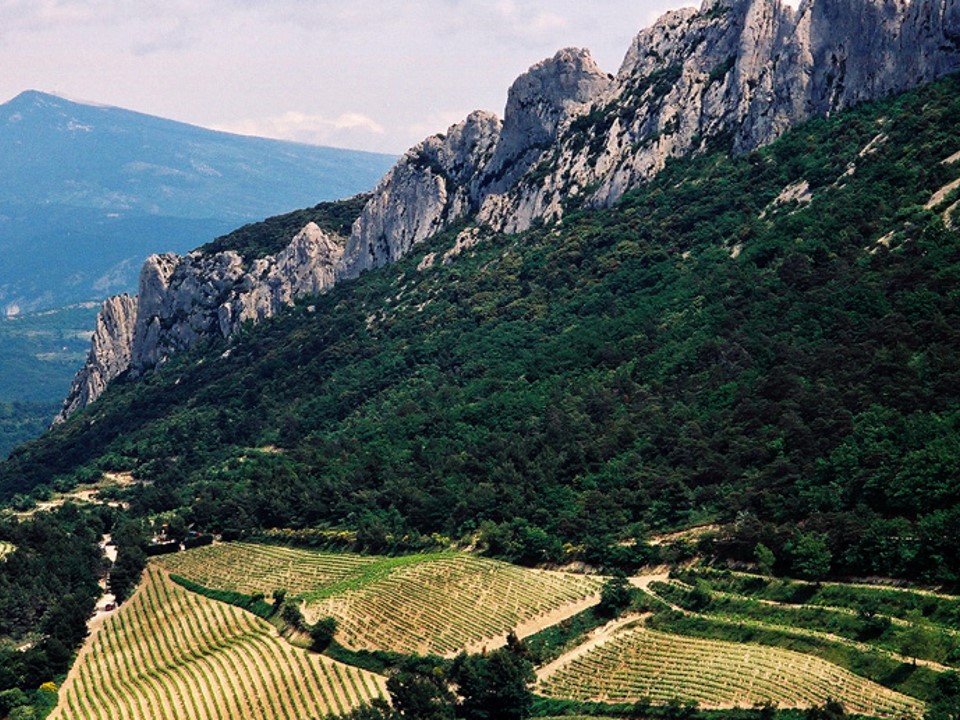 - Beaumes de Venise is also located in the foothills of the Dentelles de Montmirail and their jagged peaks of Jurassic limestone, an area where vines and olive groves grow side by side since at least 2 millennia. Today, about 100 producers make 2 distinctive wines: 2.8 million bottles of Beaumes-de-Venise dry red wine blended from Grenache, Syrah, Mourvèdre grapes planted on 680 hectares, and 1.6 million bottles of Muscat de Beaume-de-Venise, a sweet fortified white wine from 500 hectares planted with Muscat.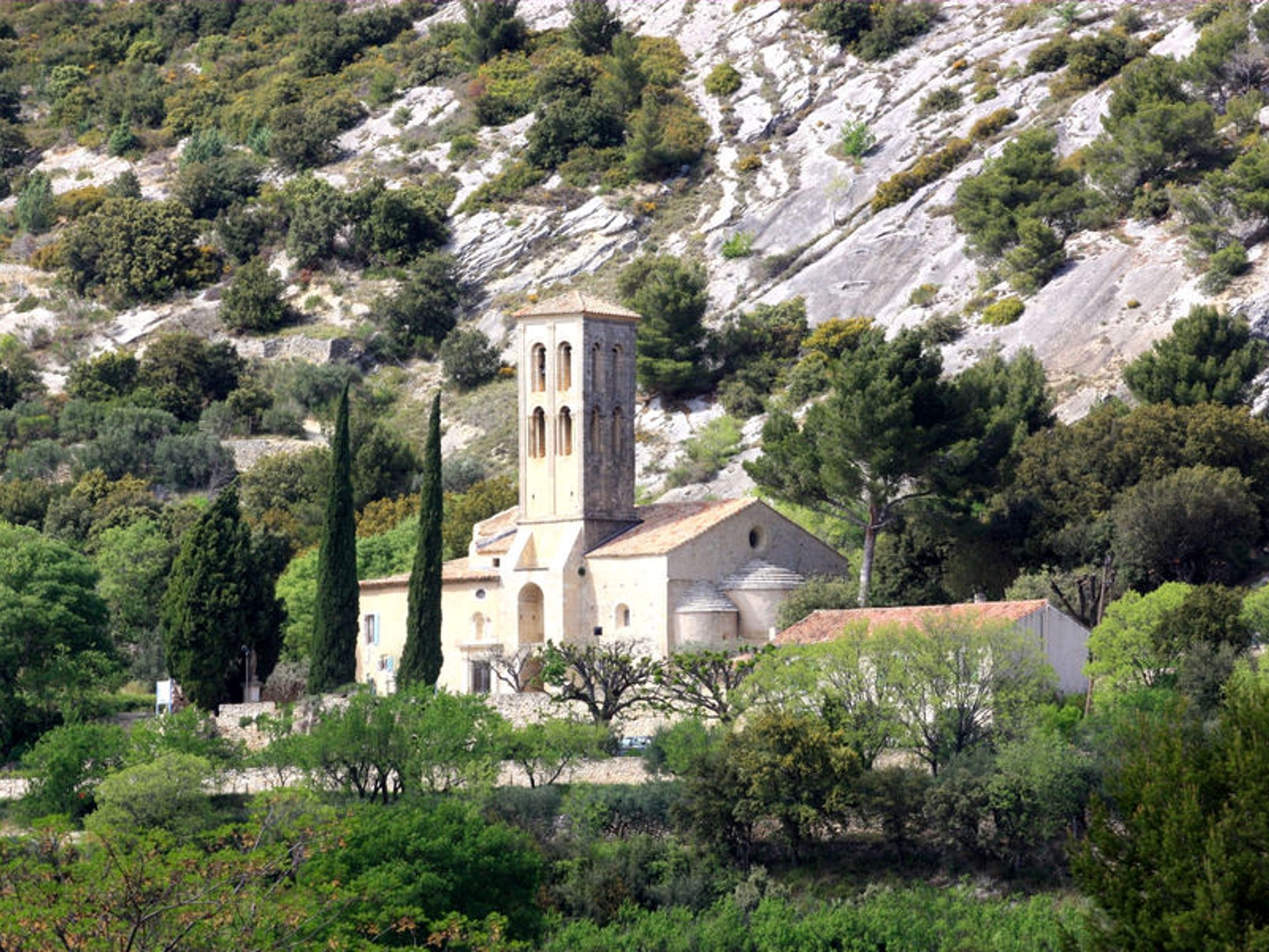 - Chateauneuf-du-Pape is the most renowned appellation of the Southern Rhone and cover slightly more than 3,200 hectares and produce over 13.7 million bottles of wine a year, more than in all of the northern Rhône. Its name translates to new castle of the Pope, since in 1308, Pope Clement V, former Archbishop of Bordeaux, relocated the papacy to the town of Avignon.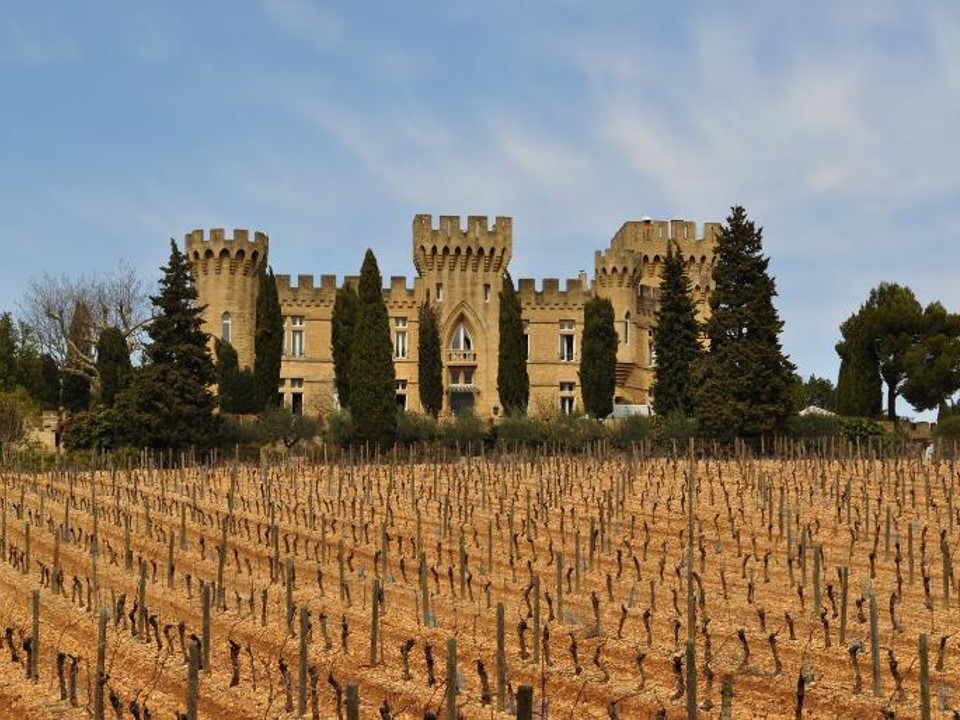 Chateauneuf-du-Pape traditionally has had 13 grape varieties, but the 2009 version of the AOC rules changed that list to 18. Red varieties allowed are Cinsault, Counoise, Grenache noir, Mourvèdre, Muscardin, Piquepoul noir, Syrah, Terret noir, and Vaccarèse. White and pink varieties are Bourboulenc, Clairette blanche, Clairette rose, Grenache blanc, Grenache gris, Picardan, Piquepoul blanc, Piquepoul gris, and Roussanne. With 72% of the total vineyard surface, Grenache noir is very dominant, followed by Syrah at 10% and Mourvèdre at 7%. The annual production is 95% red and 5% white.
Châteauneuf-du-Pape red wines are often described as earthy with gamey flavors that have hints of tar and leather. The wines are considered robust and tannic in their youth but maintain their rich spiciness as they age beautifully. The whites are oily and rich with a variety of aromas and flavors including almond, star fruit, anise, honeysuckle, apricot and peach.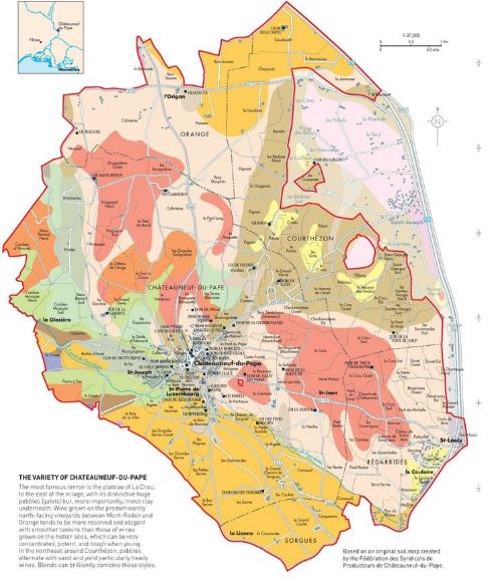 - Lirac one of the most Southern Crus of the Rhône Valley and probably one of the least known, an hidden gem 15km north west of Avignon. There are 800 hectares planted around the village castle, easily recognisable by its distinctive watchtower. The terroir is made of limestone plateaux covered with a layer of red clay and pebbles, and produces powerful wines with well-structured tannins and good ageing potential, similar to Chateauneuf-du-Pape. The appellation produce around 2.5 million bottles available in all 3 colors: 87% Red, 3% rose, 10% white wine.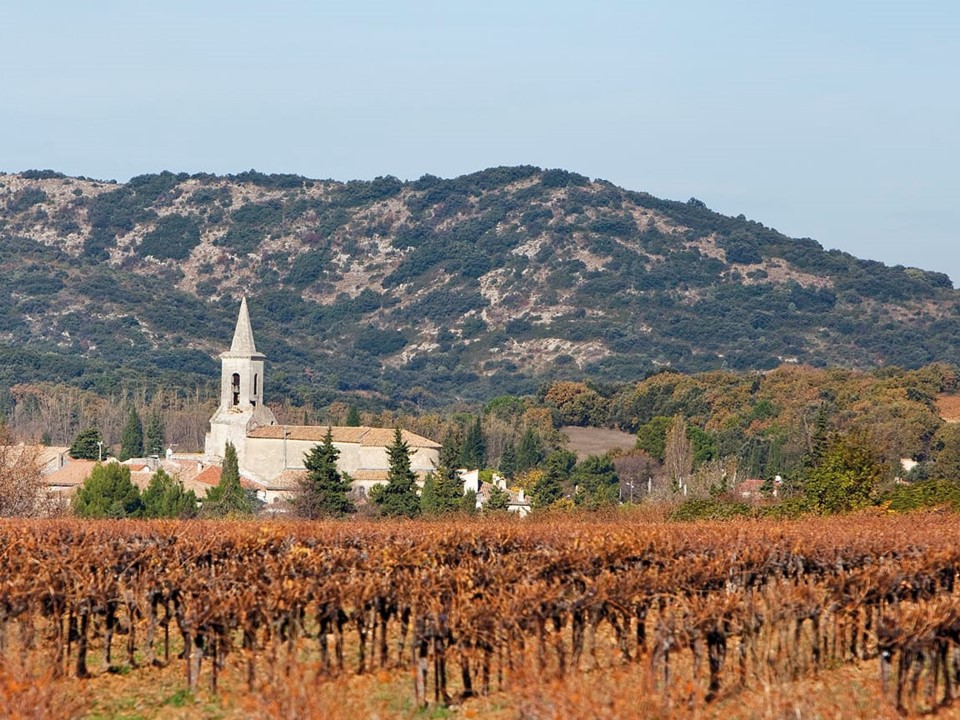 - Tavel wines are available in rosé only – but what a rosé it is. French novelist Honoré de Balzac described it as one of those unusual rosés that age beautifully. Tavel was awarded AOC status in 1936. The 905 hectares are planted mainly with Grenache and Cinsault, along Syrah and Mourvèdre permitted since 1967. After a short period of maceration, some of the must is kept with the skins longer and then blended into the lighter must, which is what makes the wine more powerful, more tannic and darker than other rosés. Annual production is around 3.7 million bottles, 100% rosé.
Let's not forget also the more affordable 21 Côtes-du-Rhone Villages, and regional appellation Côtes du Rhone and Vins de Pays, available in all 3 colours, medium bodied, fruity and easy to drink, for every day drinking.
A unique landscape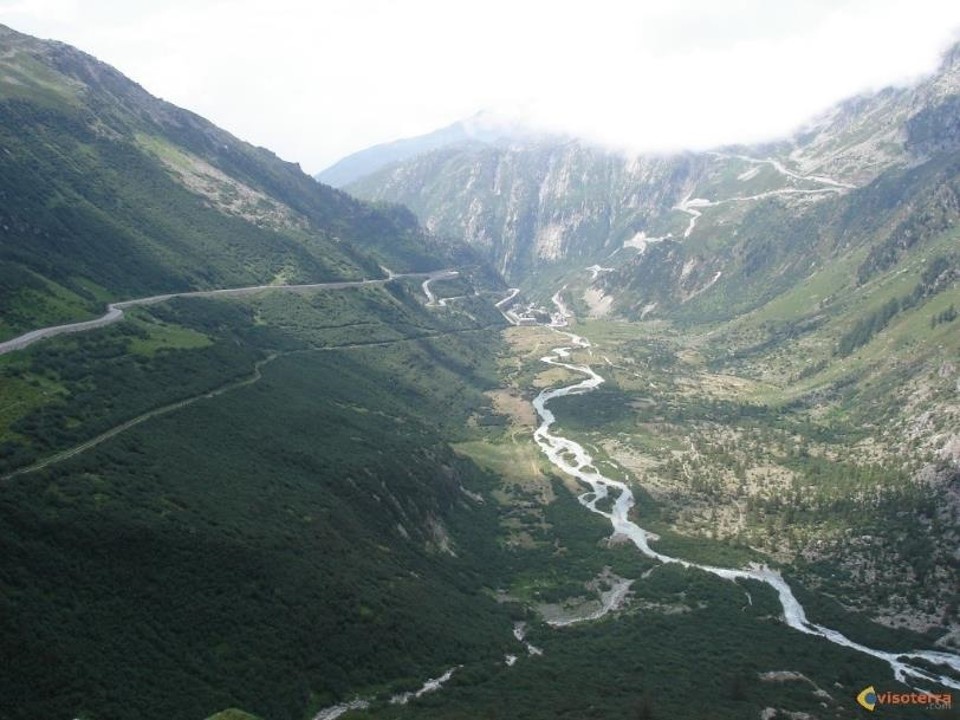 The Rhône Valley was the result of an epic geological clash between the Massif Central and the Alps, creating a rift valley which was flooded by the Mediterranean Sea.
300 million years ago, volcanic activity in the Massif Central produced the granitic rocks of the northern Rhone, while in the South, successive layers of marine sediments formed such reliefs as the Dentelles de Montmirail – a huge bar of worn limestone – and Mont Ventoux (culminating at 1910m).
40 million years ago, the Alps were pushed upwards, causing the valley separating the two massifs to collapse. The Alpine Gulf created in this way was filled by the Mediterranean Sea, which gradually deposited a base layer of hard limestone and marl (calcareous clay).
Later, the closing of the Strait of Gibraltar considerably lowered the level of the Mediterranean Sea, with the result that the River Rhone began digging itself a deeper bed, creating fluvial terraces on either side of the valley and mixing the different elements in the hillside soils: sands, clay containing flinty pebbles.
Today, the valley's soils consists of four different types of rock: granite, sandy silica, limestone and clay. The bedrock plays an essential role in the way in which the growing vines are supplied with water, determining the varied aromas and flavours of Rhône wines.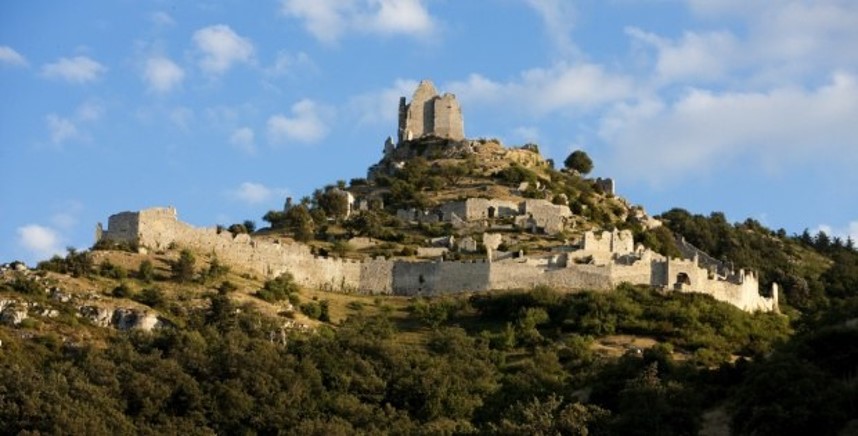 A long history
In the 4th century BCE, during the Greek colonisation, grapes were grown in Marseille. In the northern part of the Rhône Valley, wine-growing developed in the first century AD and Rhône wines soon rivalled the products of Italian vineyards.
This period saw the building of the Gallo-Roman villa of Molard, close to the Rhône at Donzère, the most important Roman winery identified to date (estimated production of 250 000 litres per year). Workshops making amphorae developed at around the same time. These archaeological finds, together with historical research, prove that the Rhone vineyards are some of the very oldest in the world.
The Romans, sailing up the Rhône, founded the town of Vienne and planted vineyards, which soon became famous for their wines. This involved heavy labour: double-digging, the planting of the vines and the construction of retaining walls for the terraces which can still be seen today!
The result was a flourishing wine trade. The collapse of the Roman Empire, however, was a severe blow to the development of the industry, suddenly deprived of outlets for its wines.
In the Middle Ages, it was the influence of the Church which gave fresh impetus to the wine industry when the papacy moved from Rome to Avignon (Clement V 1309 – Jean XXIII 1418) and the popes, great lovers of the local wines, planted extensive vineyards around the city.
Later, at the end of the 17th century, and for the next 200 years, the port of Roquemaure (Gard) became a great centre for the shipping of goods by river.
The World's First AOC

Concerned for the quality of its wines, the Rhone Valley played an active role in the establishment of the French wine appellations. In the 1930s, the visionary Baron Le Roy, a lawyer and winemaker at Châteauneuf-du-Pape, fought for the recognition of the characteristics of this great wine and defined the terms of reference of an "Appellation d'Origine Controllee" (AOC): geographic limits of the growing area, grape varieties permitted, local viticultural practices, harvesting period, minimum alcoholic content… which Châteauneuf-du-Pape received in 1933, becoming the world's first AOC and a model of reference for all subsequent French wine appellations and other wine producing countries to establish their own classifications.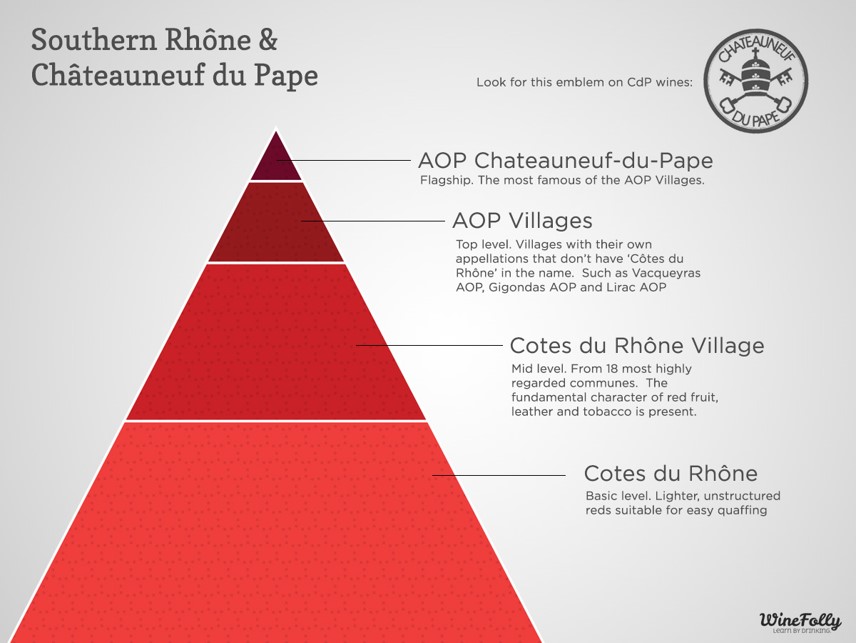 Key Figures
The Rhône Valley is the second largest French AOC wine area, after Bordeaux. The 3rd area in size after Languedoc-Roussillon and Bordeaux.
73 000 hectares. 28 AOCs and 13 IGPs.
Hot and dry climate: 2800 hours of sunshine / 19.9C average temperature / 580 mm annual precipitation.
27 grape varieties (Reds: Grenache, Syrah, Mourvèdre… Whites: Viognier, Roussanne, Marsanne…)
+5000 wine growing businesses, 50 negociants and 90 cooperatives.
2,86 million hectolitres harvested.
400 million bottles sold, over 30% exported.
80% Red, 14% rosé, 6% White
6 000 ha of organic AOC wines : 10% of the total vineyard surface area
50% certified organic = 100 000 hl. 50% in conversion potentially 100 000 hl more.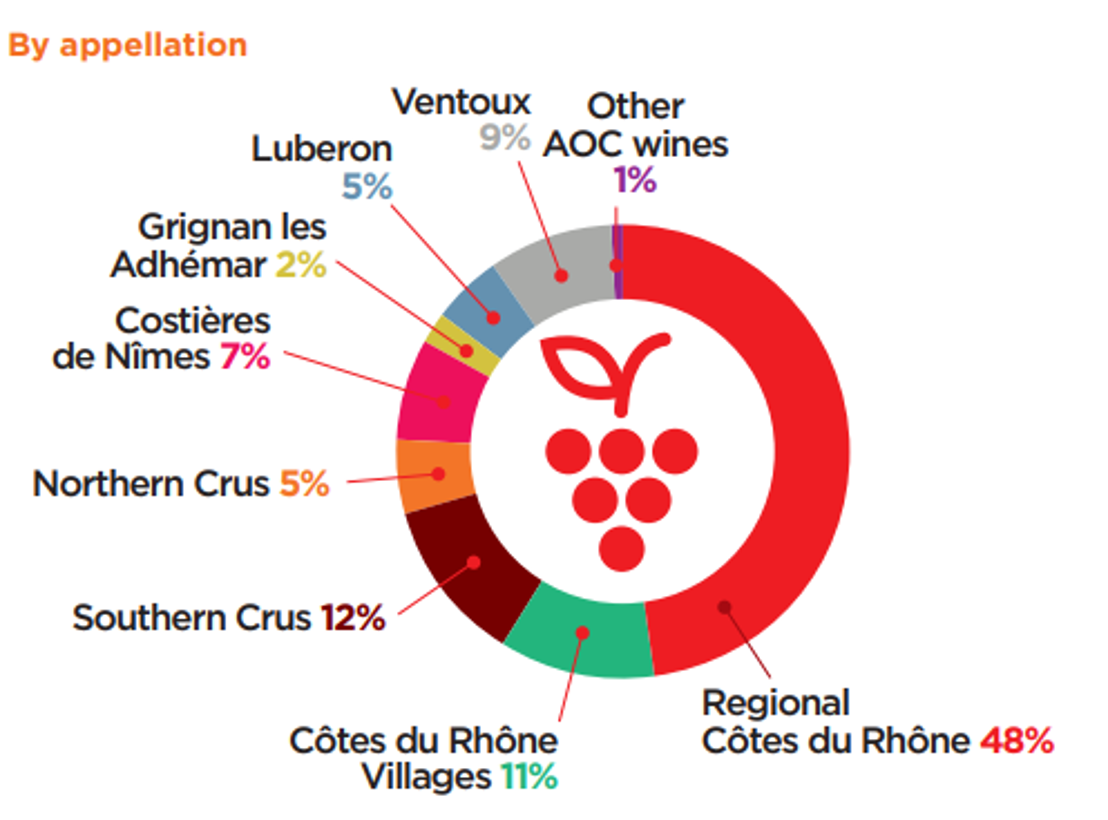 We sincerely hope that you enjoyed reading this blog and learned a thing or two about Rhone Valley wine region, feel free to share this article with wine lovers around you and browse our selection of Rhone Valley wines here : https://www.magnumopuswines.com/collections/rhone-valley
Cheers!
Comment