WINE TASTING AT LES BOUCHONS ANN SIANG FROM 6PM ON 1 MARCH!
Feb 24,2023 | Magnum Opus Wines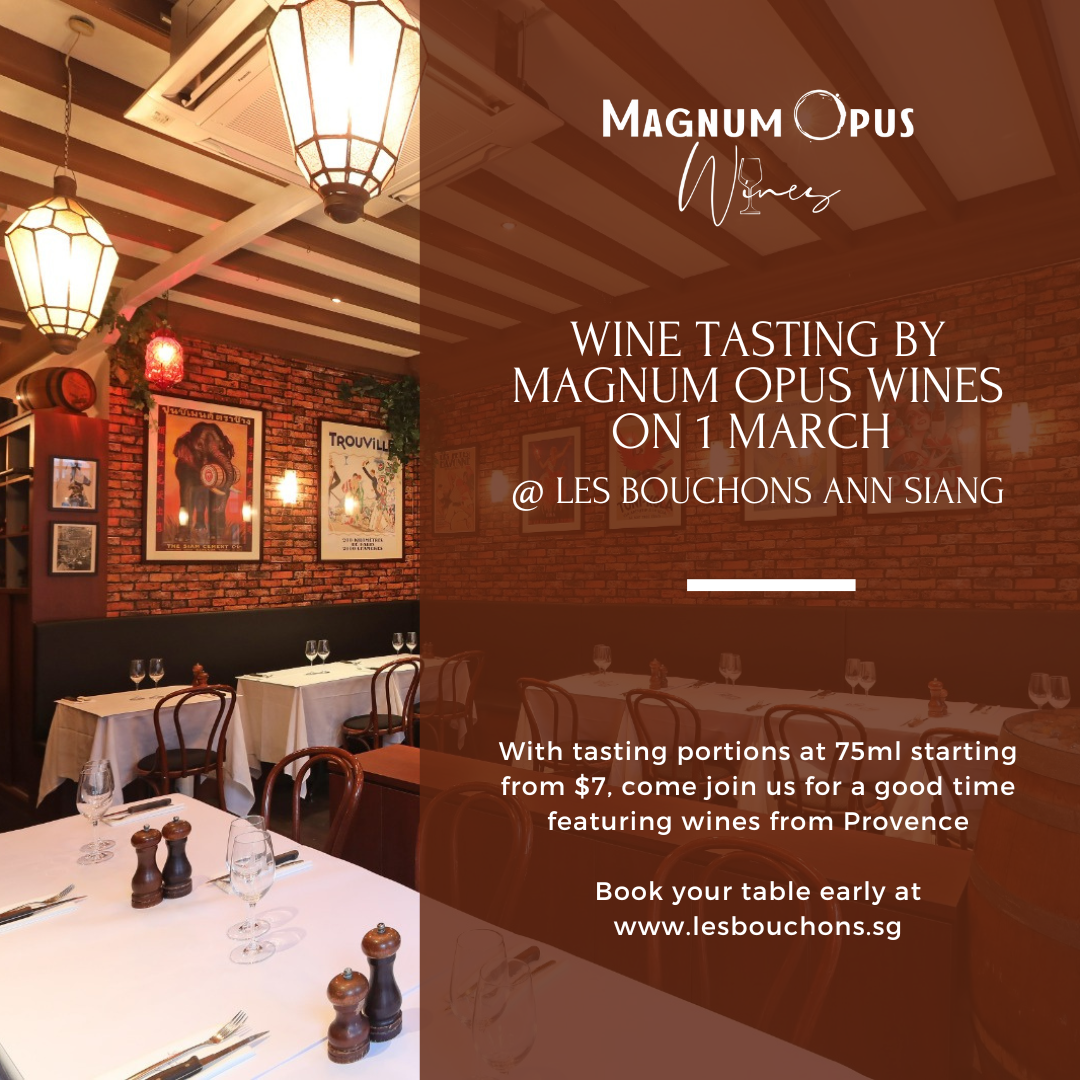 Join our Group Sommelier, Guillaume from 6pm onwards on 1 March to learn more about these wines from Provence, France at Les Bouchons Ann Siang with 75ml tasting portions starting from $7++!

Find out more about these wines at https://www.magnumopuswines.com/collections/wine-tasting-on-1-march-les-bouchons-ann-siang and book your table today online!
Comment