WINE TASTING AT TAPAS,24 FROM 6PM ON 10 MAY!
Apr 27,2023 | Magnum Opus Wines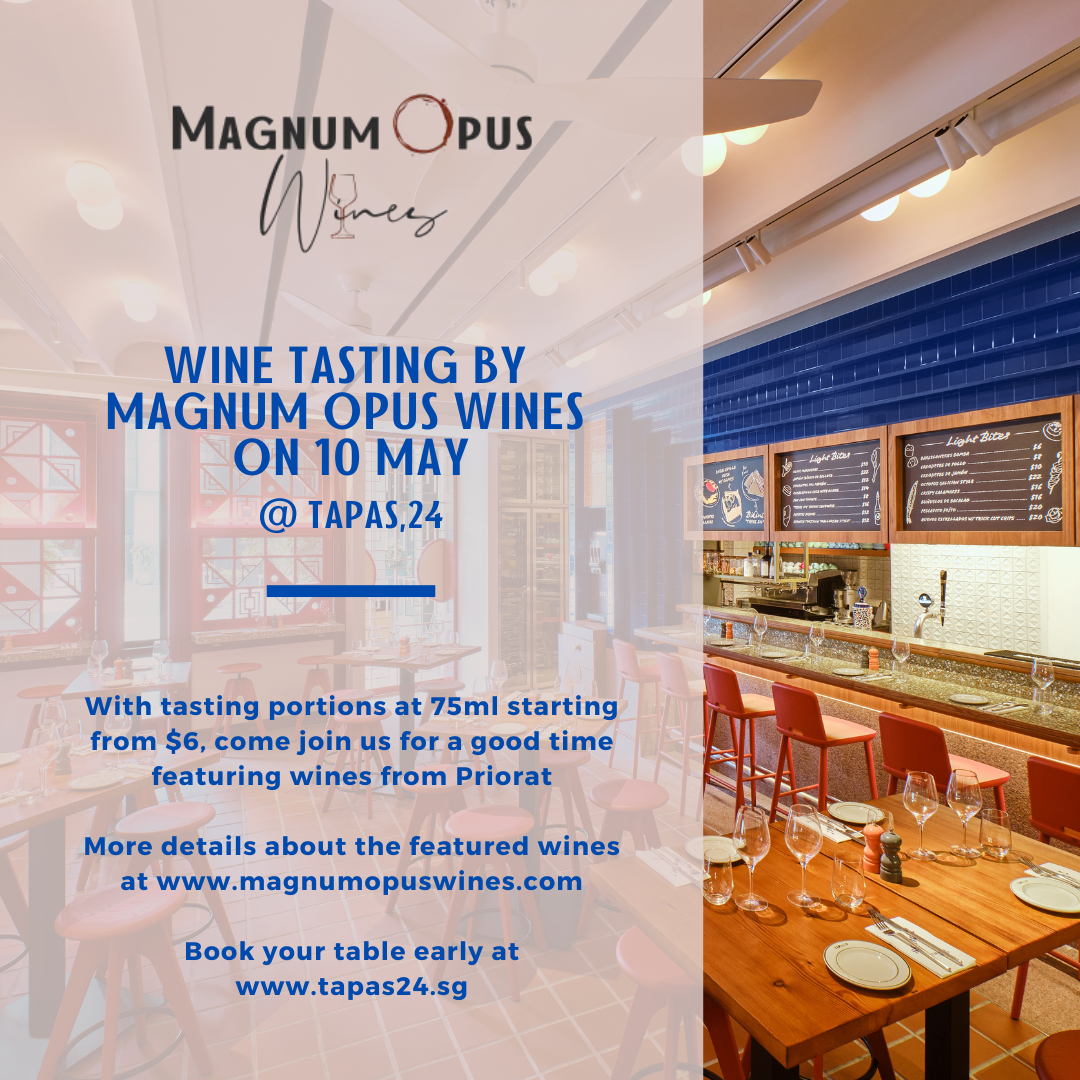 Join our Group Sommelier, Guillaume from 6pm onwards on 10 May to learn more about these wines from Priorat, Spain at Tapas,24 with 75ml tasting portions starting from $6++!

Find out more about these wines at https://www.magnumopuswines.com/activity/maywinetastingt24 and book your table today online!
Comment