La Rioja Wine Region
Feb 20,2023 | Magnum Opus Wines
A Long History...
The harvesting of wine in Rioja has an ancient lineage with origins dating back to the Phoenicians.
The earliest written evidence dates to 873, in the form of a document from the Public Notary of San Millán dealing with a donation to the Treviana Monastery.
The King of Navarra and Aragon gave the first legal recognition of Rioja wine in 1102.
In 1970 the Regulations for denominación de origen (DO) were approved.
In 1991, the prestigious "Calificada" (Qualified) nomination was awarded to La Rioja, making it Spain's first denominación de origen calificada (DOCa). Soon to be followed by Priorat in 2006.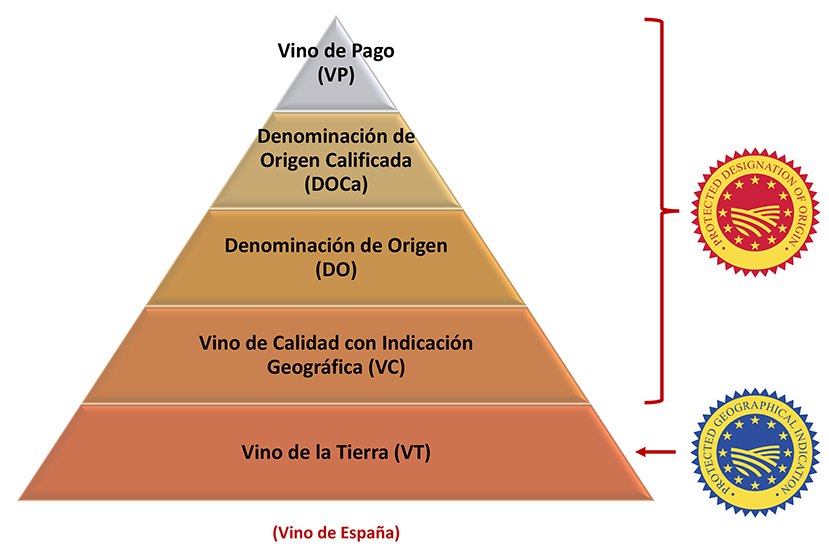 Key Figures
65,0000 hectares vineyard.
Annual production = 300 million litres of wine from 670 wineries.
Spain 3rd largest wine region, behind La Mancha producing 1300 million litres, and Catalonia producing 500 million litres.
90% red and 10% white.
Red Grapes: Tempranillo 87%, Garnacha Tinta 7%, Carignan (Mazuelo) 2%, Graciano.
White Grapes: Viura (Macabeo) 69%, Tempranillo Blanco 12%, Verdejo 6%, Garnacha Blanca 4%.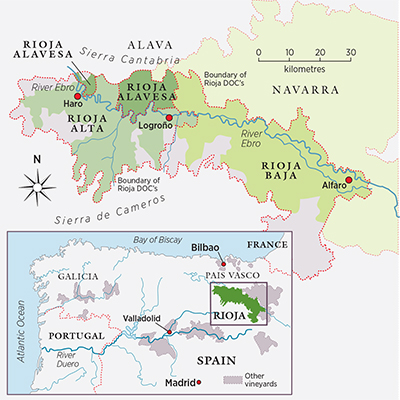 Tempranillo:
Considered native to Rioja, it is the wine region's most typical grape and one of the great grape varieties in the world. It occupies more than 85% of the region's vineyards and it is very versatile from an oenological viewpoint. It is capable of producing wines that can withstand long ageing periods, with a good balance of alcoholic strength, colour and acidity, and a smooth, fruity mouthfeel that turns velvety as it ages.

The name comes from the Spanish "temprano" (early) because of its short ripening cycle. Tempranillo sets well but is quite sensitive to pests and disease and not very resistant to drought and high temperatures.

Tempranillo is currently widely planted across Spain because of its proven quality. It is an authorised grape variety in no less than 28 designations of origin (DO), of which 12 consider it as their main variety or one of the preferred varieties.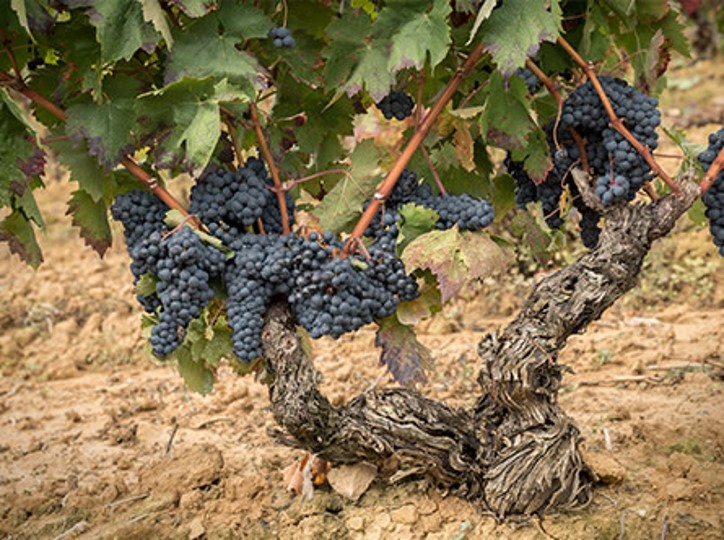 La Rioja Geography:
100 km separate the westernmost town, Haro from the easternmost, Alfaro. La Rioja's 65 000 hectares are divided into 3 sub-regions:
- Rioja Alta (27,000 ha) is located on the western edge of the region and at higher elevations than the other areas (450-650m). Predominantly an area of clay and limestone soils, Rioja Alta enjoys a Mediterranean climate. A higher elevation equates to a shorter growing season, which in turn produces brighter fruit flavors and a wine that is lighter on the palate.
- Rioja Alavesa (13,000 ha) is in the province of Álava in the Basque Country, on the northern bank of the River Ebro. The soil in Rioja Alavesa contains more clay than in Rioja Alta, and there are even some areas with gravelly soils. The climate is more continental, with short summers and winters with moderate temperatures. The Rioja Alavesa produces wines with a fuller body and higher acidity.
- Rioja Oriental (25,000 ha), formerly Rioja Baja, is strongly influenced by a Mediterranean climate which makes this area the warmest and driest of the Rioja. Rioja Oriental is the most alluvial area, with deeper soil containing pebbles and a certain amount of sand. In the summer months, drought can be a significant viticultural hazard, though since the late 1990s irrigation has been permitted. Unlike the typically pale Rioja Alta wine, Oriental wines are very deeply coloured and can be highly alcoholic with some wines at 18% ABV. They typically do not have much acidity or aroma and are generally used as blending components with wines from other parts of the Rioja.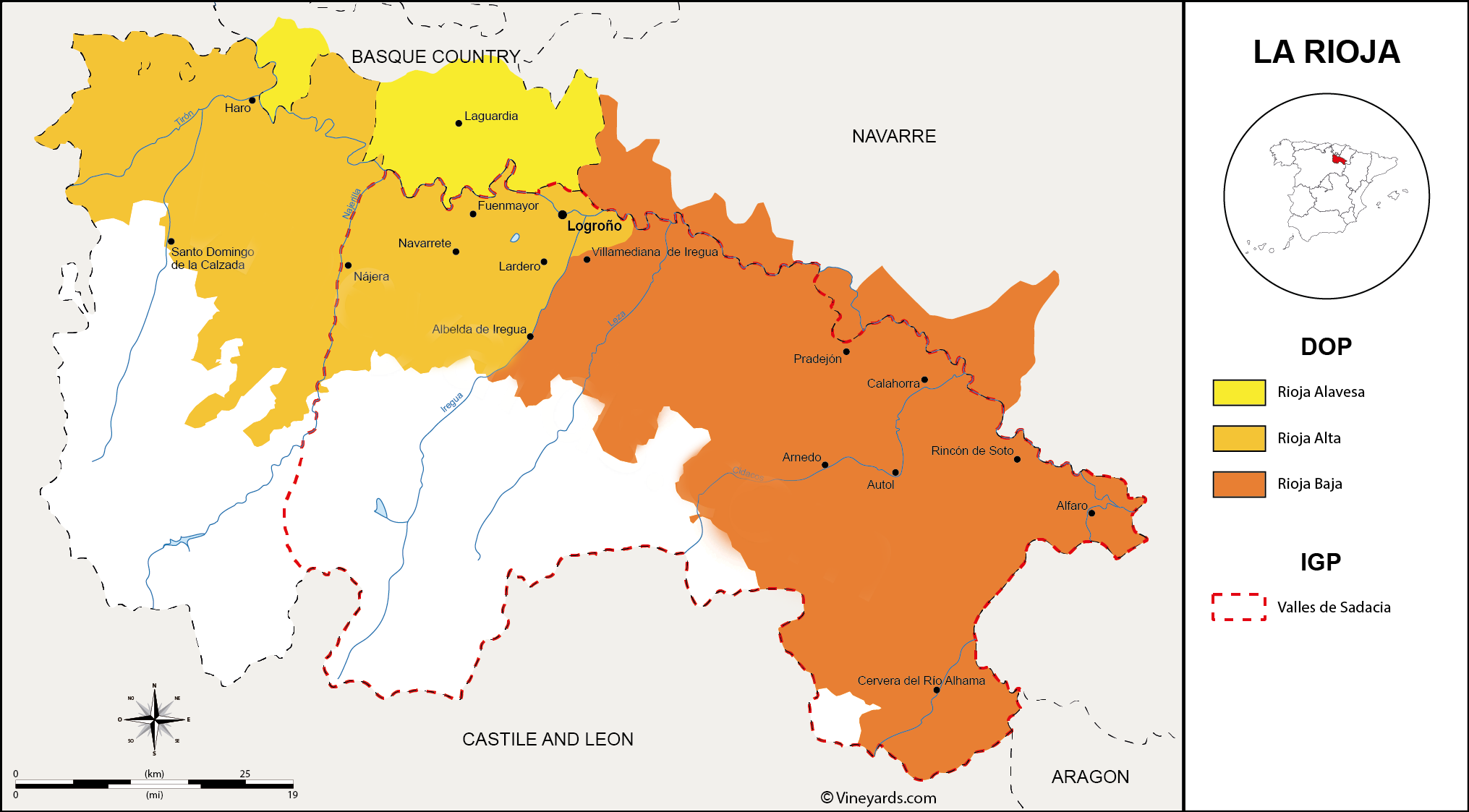 Rioja wine styles
A distinct characteristic of Rioja wine is the effect of oak aging.
First introduced in the early 18th century by Bordeaux influenced winemakers, the use of oak and the pronounced vanilla flavors in the wines has been a virtual trademark of the region.
Originally French oak was used, but as the cost of the barrels increased many bodegas began to buy American oak.
In the past, it was not uncommon for some bodegas to age their red wines for 15–20 years or even more before their release.
One notable example of this the Marqués de Murrieta which released its 1942 vintage Gran Reservain 1983 after 41 years of aging.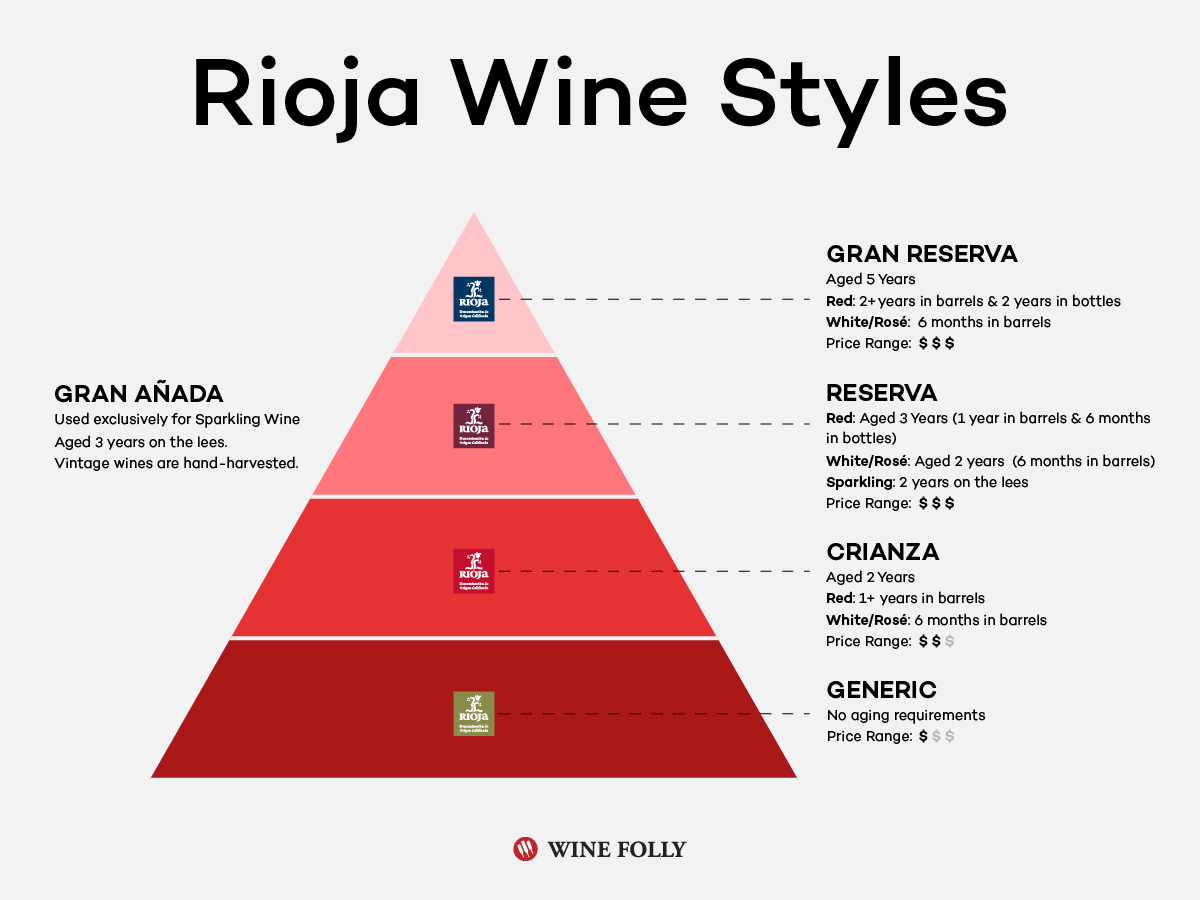 Rioja Food pairing:
Wines from Rioja Alta and Alavesa pair well with baked pasta and tomato-based dishes where the natural acidity is already being balanced with cheese and grains.
High-fat meats like roasted pork and chorizo sausage, or nearly anything lamb (a popular choice in many areas of Rioja) will do well.
The richer, more lush wines from Rioja Oriental will pair up well with spicier foods like chili con carne or richer foods like paella, where the structure of the wine can provide a backbone to complement a mixture of flavors and textures.
The older more mellow drinking wines can't say no to a well provisioned board of hard cheeses.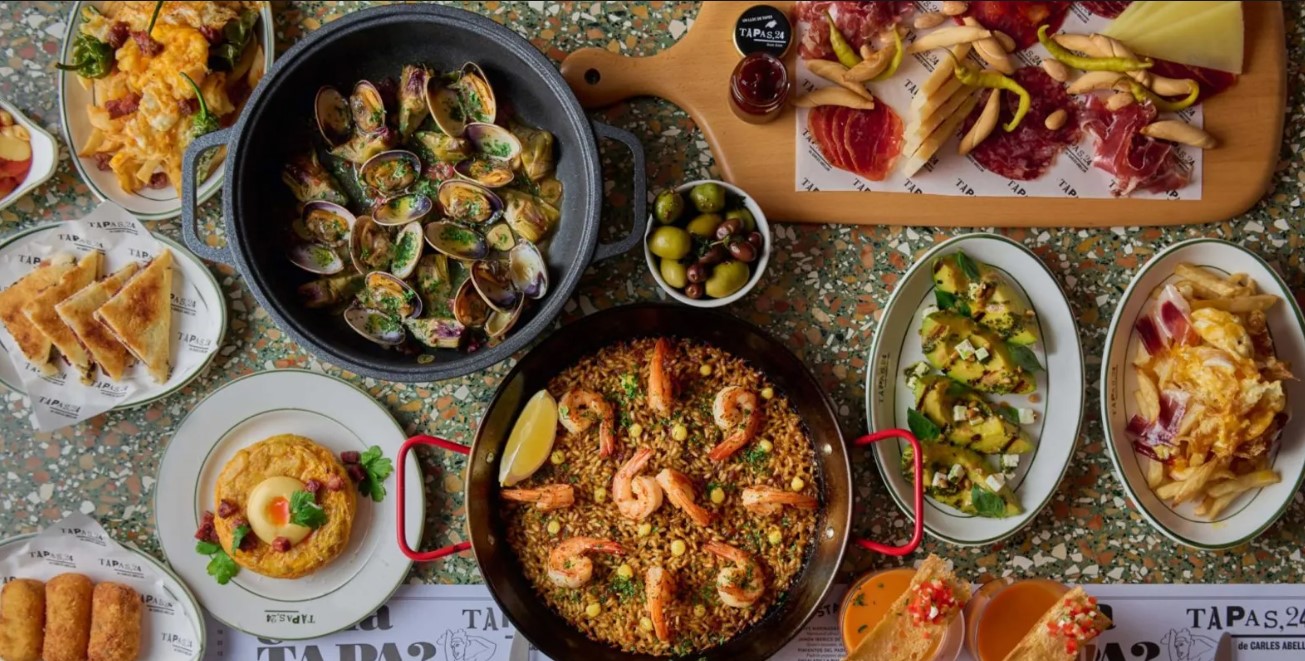 Alright, that's it for today, we hope that you learned a thing or two about La Rioja wine region, and if you'd like to browse our Rioja wine selection here : https://www.magnumopuswines.com/collections/la-rioja

Enjoy 10% discount when you order 12 bottles or more with the voucher code "VIP10", feel free to share this article with your friends, cheers!
Comment